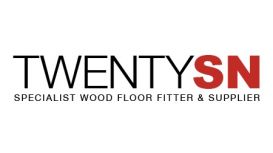 Twenty SN Limited is a small family run business that has been involved in wood flooring for many years. Based in Hertfordshire, but providing services far and wide, we offer & fit high-quality flooring at affordable prices.
We are passionate about our craft so when it comes to good quality flooring that looks great and lasts, we pride ourselves on providing reliable products at an extremely competitive price.
We offer free, friendly advice on your flooring needs and all aspects of the fitting process. There are some guidance tips that you should be aware of before starting out and we are happy to provide this advice.
---
Services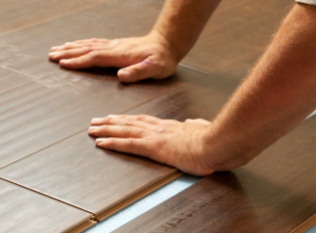 Solid Floor:
The solid wood floor is a solid piece of timber, cut from a tree milled into a plank and kiln dried; it should be installed in a moisture-controlled environment and is therefore not recommended for areas such as cellars, basements, conservatories or with under-floor heating systems.
Engineered Floor:
Engineered wood floors have a bit more work involved as they consist of a multiple, cross-laid backing with a veneer top layer of a selected species and design. Therefore, due to its construction, engineered flooring is more dimensionally stable and can be installed in areas where solid wood is not compatible. The cost compared to solid wood flooring is cheaper because the wood finish is only on the top layer. For example, if you want an oak finish, then only the top layer is oak and the lower layers will be made of a cheaper wood such as pine.
Carpentry & Joinery:
A joiner is different from a carpenter, he works with wood but specializes in making finished woodwork products such as window frames, stairs, bespoke kitchens and furniture. I am a qualified joiner and have all the skills needed for all your requirements.
A carpenter will make, finish, or repair wooden structures. I can help you with door trimming, hanging doors, fitting skirting boards as well as major structures. Whether you need ceiling joists, designed to support ceiling boards and attic loads or roofing joists fitted, I can help. No job is too small. I also provide a complete carpentry service from extensions to internal walls.
Reviews and Ratings
Chris Grant, Stevenage, Hertfordshire
Lovely service, very polite and not pushy. The pre and post service has been great. We had a leak and they were very helpful over the phone to put my mind at ease! The floor itself is just what we wanted and they did a great job!