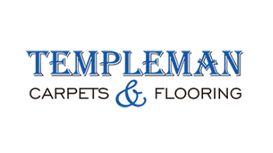 I started in the carpet industry when I was 16, working at carpet factories in Bletchley and Buckingham as a weaver. On weekends I used to go out with the fitters to learn about the installation side. Things were completely different then as both factories only manufactured 27 wide Wilton, which meant anything bigger had to be sewn together. Both factories are now closed.
From there I had a couple of jobs in retail, selling carpets, and my final job was with the Luton branch of Allied Carpets, where I did the estimating. I was still going out on jobs with the fitters in my spare time, but by now I was able to do a complete job on my own. I stayed with Allied for 12 months - they really knew how to work you!
For the first 9 years I did all my own fitting. Any job that was two-handed was booked in for after 4pm weekdays or at the weekend when I would use strong 14-15 year old schoolboys (never a shortage as there were always plenty who wanted to earn a few quid!).
---
Reviews and Ratings
We do not have any reviews about Templeman Carpets available right now.