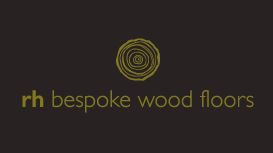 Our company strengths continue to be that we care massively. We want you to have the best job that we can do for you, so that you will recommend us, simple! No one likes time wasters! and we do all we can to make sure that potential customers have a pretty good idea of how much a job is likely to cost before we commit to doing a site visit. We will ask you a few important questions such as the room(s) size(s) and your location and will give you a guide price prior to an appointment being offered.
Our clients range from the most humble of private houses to the grandest country mansions. Then there is Glyndebourne Opera House, Roedean School, Pizza Express, Brighton & Sussex Universities, Gatwick Airport, Schools, Colleges, Churches, Halls, Pubs, Clubs and TV work ... the list goes on!
If you want a wooden floor fitted or an old one renovated, we can help, private or commercial, large or small. From straightforward Pine Boards, Oak Planks & Parquet to the most intricate of Versailles Panels, we can supply, fit, sand and finish a new floor or a floor that has been down for hundreds of years.
It has taken us many years of hard work, attention to detail and an honest attitude to gain the reputation that we pride ourselves on. We are proud of our business ethos and I am pleased to say that I still love the satisfaction of looking back at the floor at the end of a hard days work.
---
Reviews and Ratings
Richard (& Robbie) have done a fantastic job laying oak flooring for us. We first contacted Richard 5 years ago following water damage which ruined our solid beech flooring. The new engineered oak floor we chose was laid beautifully and we've had no problems with it since (no squeaks, moving boards etc - nothing!) Recently we had our lounge room changed and extended and wanted to continue our oak flooring as seamlessly as possible into the new area. Richard carefully cut and numbered the boards where the join of new and old was to be and then once our building work was finished re-laid them back down again so all the grain patterns matched exactly. His foresight and attention to detail is brilliant - he really does think of everything! Likewise, Robbie demonstrates great skill and care ensuring the end result is absolutely beautiful. We would never go elsewhere for flooring work and recommend them highly.
Great job, great guys. Thank you Rich and Robbie, love our fresh, good as new, floorboards!