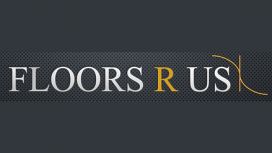 Laminate flooring is one of the most resilient and durable floor surfaces available. A relatively recent invention, it has gained in popularity due to its ease of installation, low maintenance requirements, and long life. This material can also be printed to simulate a wide variety of natural flooring materials include hardwood planks, and slate and ceramic tiles.
Engineered wood is real wood. It is a sandwich of 1/16" to 1/8" of finish wood on top and non-finish plywood underneath. So, what you're looking at is 100% genuine wood. But did you know that it's actually better to have plywood underneath? That's right: the middle layer of plywood is laid cross-ways to the finish layer, providing additional strength to the flooring.
Hardwood Flooring: The trees that hardwood materials are harvested from grow much slower, and end up being far denser, and more durable than softwood counterparts. This means that they last longer and require less maintenance. The actual durability of species will vary, and is rated by the National Oak Flooring Manufacturers Association (NOMFA) using the Wood Hardness Rating scale.
---
Reviews and Ratings
We do not have any reviews about Floors R Us available right now.