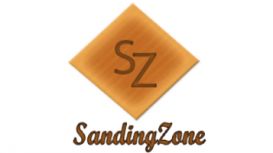 Everybody loves a well finished and shinny hardwood floor as it add value to your room. With an experience of all most twenty years in the industry SandingZone is among the top notch wooden flooring firm in London.
It's a family own and run business with the main aim to gratify the customer with its service. It gives us immense pleasure to provide you with free consultation and array of different services to choose from. Floor Sanding Zone is one of the UK leading suppliers of sanding and polishing floors in London Location.
We specialist in wood floor polishing, wood floor maintain, sanding wood flooring, sanding oak floors, sanding and sealing parquet flooring, bona sanders, dust free floor sanding etc in London Location with highest excellence workmanship on all work whether home or commercial Place.


---
Contact Details
---
Floor Sanding Company
Lismirrane Industrial Park, Elstree Rd, Elstree
Borehamwood, Hertfordshire
WD6 3EE
Larger Map
Get Directions
Services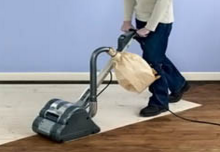 Wood floor renovation is needed when the old flooring dies out.If the floor is warped, deeply stained, squeaky or damaged then it definitely needs a renovation. SandingZone is among the top notch company that deals with the service of Wood Floor Renovations in London and north London.
The damaged floor needs to be removed completely and new wooden floor needs to be incorporated in place of it. After restoration of the floor refinishing needs to be done in order to make the floor more shining and durable.
Sealing and sanding is also one on these floor in order to make them leak proffer and visually appealing. SandingZone uses the latest and the modern technology to completely transform the floor for several years to come. It deals with Wood Floor Renovations for all kinds of floor starting from Real Wooden Floors, Pine Floorboards, Engineered Wood Flooring, Antique Hardwood Floors, or Parquet Wood Block Floors.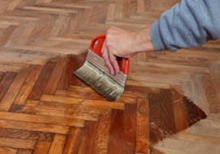 SandingZone is counted among the leading Wood Floor Restorations service providers in the London as well as northern London. Old and damaged floor does not look good moreover it also not hygienic if you are living with kids.
Wood floor restoration is certainly a good idea for such damaged floors. In order to restore your old floor with a new one, professionals of SandingZone are happy to help you.
You can acquire all kind of information on flooring, sanding and more with our experts. These highly experienced professionals examine the wooden flooring closely and then assist the client with the best possible advice as what needs to be done in order to improve it. The Wood Floor Restorations work is carried out by using the latest technology machinery and in the supervision of professionals bona sanders.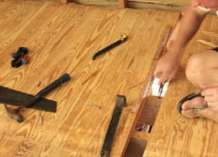 Squeaky or damaged floors definitely need to be repaired as it brings down the entire beauty of the floor. SandingZone, a well-known name in the wooden flooring industry offers the professional Wood Floor Sander service in London. We are renowned service provider that has a big client list who's flooring needs we caters. A professional will always be there to deal with your needs and will take action as soon as possible.
A team of experts will pay visit to your place and examine the problem closely which is followed by dealing with the problem in the best possible way. Scratch or broken or rouge all flooring problem are catered in the best possible way and in minimum amount of time. SandingZone deals with all sorts of floor repairing work and also wood flooring renovation and restoration.
The Expert at SandingZone also guide the clients on how to repair small wood flooring scratches, stains, squeaks, damage, and more in future. As some time you might not be willing to pay for restoration or renovation. Wood Floor sander also comprises of waxing, oiling, dust free floor sanding and sealing of the floor.
Reviews and Ratings
We do not have any reviews about Floor Sanding Company available right now.