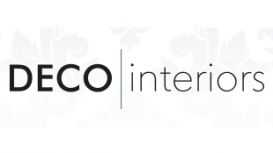 Deco Interiors is the Chesterfield premier store for your home. Bringing together a wealth of knowledge and experience we listen to your needs and look to provide the product which is best for you. Customer service is at the heart of our business and we think it shines through.
We are able to provide carpets, all types of fitted blinds, flooring and even curtains. Tailoring a deal to your requirements, giving tremendous overall savings. And allowing you to take care of it all in one place. A Chesterfield Carpet Store with a difference!
Our range is huge, tailoring for all budgets and tastes. From Karndean flooring to Alternative Flooring Quirky B carpets. From motorised roller blinds to budget vertical blinds. We like to think we have it all covered. With a selection of traditional and contemporary rugs, all at incredible prices. And check out our make me a rug service.
Not only do we deliver a huge choice, we also deliver huge savings. In every area of the business we strive to be the most competitive on price. If we can find a way to make your quote better and cheaper we will find it, and then pass that benefit on to you.
At our Saltergate showroom you are able to view a large selection of display stands. Incorporating a Karndean design studio, vinyl flooring stand, a large range of carpets, laminate flooring stand, natural flooring section, cork flooring - and much more besides. If you are looking for inspiration then call and see us today.
And if you are looking for a great deal our Chesterfield carpet store and new Chesterfield blinds store extension is a great place to visit for inspiration. Our friendly team will give you the benefit of their extensive expertise. Our customer service is second to none!
Services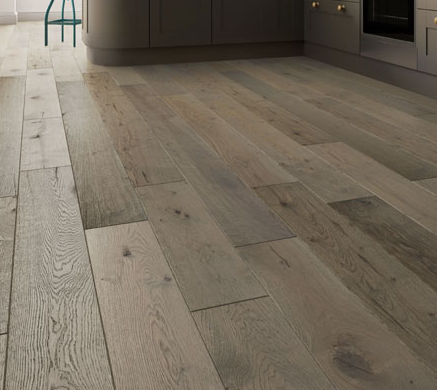 When it comes to flooring we are hard to beat. With a massive variety, incredible prices and simply the best customer service. Let us show you how it should be done! Visit our Chesterfield flooring store today.
Laminate: Our huge range of laminate flooring will inspire you. A value for money alternative to real wood, which is easy to care for, scratch resistant and durable. Contact us today to find out more.
Karndean Flooring: As a retail partner of Karndean Design Flooring we are proud to offer the full range of Karndean products. Visit our showroom at Saltergate to see how this high quality product range can compliment and enhance your home.
Real Wood Flooring: Our real wood flooring is something else. And for some there just is no alternative. The feel, look and smell of real wood is something that can never be truly replicated.
Engineered Wood Flooring: Giving you a real wood flooring which is much more durable. As it is not always possible to have solid wood floor this product is a must for many people wanting real wood.
And many more!!!
Reviews and Ratings
Wow what can i say customer service out of this world I had my blinds fitted over 6 months ago and had a slight problem they was out within 2 hrs to rectify would defo recommend to anyone you are not forgotten once you have paid and they get your money like many firms 10/10 guys.
Lovely customer service, really helpful, 5***** lots of great stock to choose from. Will definitely recommend to others and return to you ourselves!