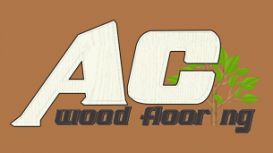 AC Wood Flooring have assembled some of the finest Engineered wood flooring products available at the very best prices. We supply a range of engineered oak flooring to meet most needs and specifications.
Engineered wood flooring is timber which consists of more than one layer. By placing each layer so that the grain runs at 90° it becomes virtually impossible for the wood to swell or shrink with changes in humidity and so dramatically increases its stability. The top layer of an engineered board (the veneer) is solid wood, usually hardwood, and may be anything from 4 to 6mm thick. The veneer is securely bonded to one or two further layers – this may be a multi-layered plywood or a sandwich with either a softwood or hardwood core.
The multi-layered structure of an engineered wood floor makes a floor more stable than a solid wood floor system, even when temperature and ambient humidity varies throughout the seasons. The crossed layers counteract the natural movements of the timber flooring. Changing the direction of the fibres, throughout various layers, provides a more durable surface that is more tolerant to changes in humidity in the indoor climate. This also enables many quality engineered wooden floors to be installed over under floor heating systems.
---
Reviews and Ratings
We do not have any reviews about AC Wood Flooring available right now.